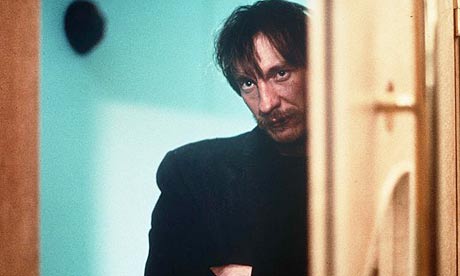 The running theme for this week has been football. Last Saturday saw this years Ronty Cup being held in Dalymount Park. After last years famous victory in Bristol there was obviously going to be a backlash from this years visitors. The game was a war of attrition with no real highlights in normal time. The game went to penalties where Bristol ran out the winners. There was much celebration afterwards in the stadium bar where both the winners, losers and assembled crowd were entertained by Cian Loughnane and Cousin Elias. You can check out Cousin Elias in the Body & Soul area of the forthcoming Electric Picnic.

On Wednesday evening there was more football. This time it was a weekly kickaround organised by the proprietor of one of Dublins premier independent music stores, Dave afrom Road Records. He assembled quite a motley crew of renegades, blackguards and wastrels all willing to have a football buzz. Amongst the assembly were John and Vinnie from The Jimmy Cake who have a new album in all good record stores as you read this. It's called Spectre & Crown and its getting great reviews. I'm quite remiss in that I've yet to listen to it but I'll sort that out in the coming days.

Amongst this weeks purchases are: The latest seven inch cut from Sharon Jones & The Dap Kings called '100 days, 100 nights'. Its another rhythm and blues belter from the Daptone label and it also features on the Dap Kings recent album. Elsewhere I picked up the seven inch of Kraftwerks 'Tour de France' which also features the instrumental on the b-side. Myself and the kids have been body-popping all morning listening to it. On the vinyl album front I purchased some second-hand stuff that I'd had previously but let go. First up is the 'Strange Free World' album by Kitchens of Distinction. It's by far their best album and it featutes the likes of 'Railwayed' and 'Quick as Rainbows'. It evokes memories of their McGonagles gig here in Dublin years ago. Great stuff. The other album that I got was the limited edition version of 'U.F.Orb.' by The Orb. It's just brilliant. It was worth the price for the intro to 'Towers of Dub' by Victor Lewis Smith, one of Britains greatest comedic talents. My favourite story about Lewis Smith concerns the time he rang the UK's Monopolis and Mergers Commission and asked why there was only one such organisation. Other tracks on the album include 'Blue Room' and the title track 'U.F.Orb'.

Speaking of The Orb, some of you may remember a tune on the 1997 Orblivion album called 'S.A.L.T'. Its fairly memorable as it samples a David Thewliss monologue from the Mike Leigh's 1993 movie 'Naked'. For any Mike Leigh fans or anyone who hasn't seen this brilliant but slightly disturbing movie it gets a DVD release this coming Monday. It also gets the Matt Vinyl seal of approval. Check this interview with Thewliss and Leigh in The Guardian.

Finally, There's a revival-introductory meeting of DOCOMOMO on Tuesday 19th August 2008 at 6.30pm in RIAI rooms, 8 Merrion Square. For the uninitiated DOCOMOMO stands for documentation.conservation.modern.movement and it's the only body concerned with the preservation of 20th Century buildings. A number of architecturally signifiicant buildings are facing an unsure future, amongst them are Liberty Hall and the Bank of Ireland HQ. Anyone interested can attend and its hoped to resurrect the Irish chapter of DOCOMOMO...

The meeting will be an hour-long, and Shane O'Toole will present an overview history of DOCOMOMO and its relationship within/to Ireland thus far. The discussion will also involve original members such as Tallon, Rothery, Graby and others who now hope to pass the reins to the next generation. The meeting is an introductory one and the hopes are that DOCOMOMO will meet again in late October 2008. If this is your bag then get down to Merrion Square on Tuesday next.